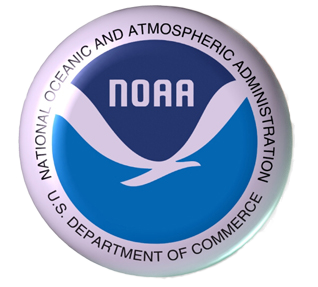 Mariners Weather Log
ISSN 0025-3367
U.S. Department of Commerce
Dr. Jane Lubchenco
Under Secretary of Commerce for Oceans and Atmosphere
National Weather Service
Dr. John "Jack" L. Hayes
NOAA Assistant Administrator for Weather Services
Editorial Supervisor
John L. Wasserman
Layout and Design
NDBC Technical Publications Office
Stuart Hayes
Articles, photographs, and letters should be sent to:
Mr. John L. Wasserman, Editorial Supervisor
Mariners Weather Log
NDBC (W/OPS 51)
Building 3203
Stennis Space Center, MS 39529-6000
Phone: (228) 688-1818
Fax: (228) 688-3923
E-mail: john.wasserman@noaa.gov
From the Editor
John Wasserman
Greetings shipmates and friends. Welcome to the final installment of the 2009 Mariners Weather Log. I would be remiss if I didn't add the requisite "Where has the year gone?" as it has surely slipped away quickly.
First of all, we are once again "welcoming aboard" a new Port Meteorological Officer. Lori Evans is the New PMO for the port of Baltimore, MD. Her story is included here in this issue.
I just returned from one of my favorite trips of the year, visiting the maritime academies of the Northeastern US. It's great to get out and speak with and train the future mariners. I look forward to the trip every year. I was also asked to join Massachusetts Maritime Academy for their sea term in 2010 and I had such a great time working with the students in 2009. I am really looking forward to riding with them again next year.
Finally, we have added a new feature to this issue that we will be calling "Ask the PMO". This will be a FAQ for and from the mariner. These will be questions from you, the mariner that the PMOs have been asked, typically more that once. We feel this will be a good way to spread info that everyone is asking about. I'd like to encourage everyone to ask their PMO. We may use your question in an upcoming issue.
Well that's about enough of my ramblings and musings. Please enjoy this issue of the Mariners Weather Log.
John
---
On the cover:
Photograph by Michael Mahoney. Taken: October 2006 Bay of Chania (Hanya), Crete.
Some Important Web Page Addresses