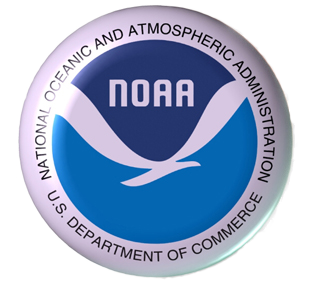 Mariners Weather Log
ISSN 0025-3367
U.S. Department of Commerce
Dr. Kathryn D. Sullivan
Under Secretary of Commerce for Oceans and Atmosphere & Acting NOAA Administrator Acting Administrator
National Weather Service
Dr. Louis Uccelini
NOAA Assistant Administrator for Weather Services
Editorial Supervisor
Paula M. Rychtar
Layout and Design
Stuart Hayes NTSC Technical Publications Office
Articles, photographs, and letters should be sent to:
Ms. Paula M. Rychtar, Editorial Supervisor
Mariners Weather Log
NDBC (W/OPS 51)
Building 3203
Stennis Space Center, MS 39529-6000
Phone: (228) 688-1457
Fax: (228) 688-3923
E-mail: paula.rychtar@noaa.gov
From the Editor
Greetings and welcome to another issue of the Mariners Weather Log!
What a great edition we have for you. One of the most rewarding things in life is to have a sense of accomplishment, and knowing that you have left a lasting impression on others' lives in a positive manner. I refer to the cover story on the Massachusetts Maritime Academy cadet training efforts. This article gives a good idea of the hard work and dedication it takes to spread the word on the importance of marine weather observations and becoming environmentally aware and instilling a passion early on in these cadets to be good stewards of this beautiful planet we call home. I know you will like the article, but I can be sure you will like the little video clip at the end of the story. This is dedicated to a good friend, colleague and mentor; Captain Thomas L. Bushy, happy retirement, we will miss you!
After many years of the Mariners 1-2-3 Rule, the National Hurricane Center's Tropical Analysis and Forecast Branch has replaced this older graphic with the wind speed probabilities in the Tropical Cyclone Danger Graphic. This new graphic became available on the 15th of July. You can find this product on the NHC website at http://www.nhc.noaa.gov/marine/ as well as the radio fax New Orleans, LA, Point Reyes, CA and Honolulu, HI. I encourage you to visit their website and check it out.and remember.it is hurricane season! Got weather? Report it!
Thank you all for sending in your marine weather observations and being a part of the Voluntary Observing Ship Program. Your dedication to this international program is essential to our ever growing need to monitor our global well-being. Accurate data collection is essential for our ability to provide you with the best forecasts we can generate, keeping you safe at sea. Forecasting is just a piece of the pie though. Your data is critical; oceans are an important component of the Earth's environment because they regulate the weather and the climate. Your data helps us monitor our oceans, giving us a better understanding of the changing circulations and patterns, sea level heights, sea temperature and climate. All these components plus many more, too many to mention, helps us make better decisions towards sustainable development and protecting our precious resources. Thank you!
So please, enjoy this August issue of the Mariners Weather Log and stay safe.
- Paula

On the Cover: Massachusetts Maritime Academy Captain's Brief, on the deck of the TS KENNEDY. Photograph by VOS PMO Rob Niemeyer
Some Important Web Page Addresses