Hail and Farewell!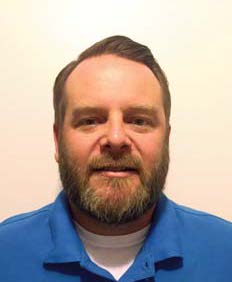 New Orleans has a New Port Meteorological Officer..
Rusty Albaral grew up in the New Orleans area before shipping off to the Marines in the early nineties. Upon completion of Boot Camp and Marine Combat Training, he received orders to the Surface Weather Observation Course at Keesler AFB, Biloxi, MS. After completion of the course and four years of operational weather observing, Rusty then attended the Meteorological and Oceanographic Analyst Forecasting Course back in Biloxi. After graduating from the course, he would go on to complete his 20 year Marine Corps career as a Lead Forecaster, Meteorological & Oceanographic Formal School Instructor, Instructor Supervisor, Commanding General's Staff Meteorologist, Regional Technical Training Supervisor, and Lead Watch Supervisor. Along the way, Rusty deployed to Hungary/Kosovo to support the Kosovo Campaign and deployed to Iraq during Operation Iraqi Freedom. In addition, he was twice awarded the Navy Commendation Medal for meritorious service and the Navy Achievement Medal twice for superior performance. Over the course of his 20 year military weather career, Rusty found his most rewarding tour was being a technical training instructor at the Meteorological and Oceanographic Analyst Forecaster's Course on Keesler AFB. Rusty was designated a Master Training Specialist by the Naval Technical Training Unit, for excellence in technical competence, instructional methodology and military leadership. Upon retiring in 2013, Rusty attended and graduated with an Associate of Arts from Mississippi Gulf Coast Community College and is currently pursuing his Bachelor of Science degree in Applied Computing from Tulane University. In addition to his worldwide experience as an operational weather forecaster, Rusty genuinely enjoys teaching weather observing, forecasting, and weather awareness at any level. During his spare time, he spends as much time as possible on the water with family and friends. When not on the water, Rusty enjoys catching live music and sneaking in 18 holes of golf when he can.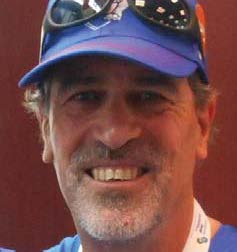 VOS Says Farewell to an International Colleague
A Fond Farewell to one of our international colleagues, Graeme Ball; Manager, Marine Operations Group at Bureau of Meteorology-Melbourne, Australia. His area of responsibility included the Australian Voluntary Observing Fleet (VOS), XBT Ship of Opportunity Program, Drifting buoys, Profiling floats and Waverider buoys. Graeme Ball retired last month (October 2015) with a long list of accomplishments and an overwhelming list of responsibilities that he handled effortlessly. Graeme began working at the BOM as Manager of the Marine Operations in 1997. His dedication to environmental studies gave way to other opportunities to enhance programs within the field on oceanography and meteorology. In 2002, Graeme became the Chair of JCOMM Ship Observations Team (SOT), an active member to the JCOMM Observations Coordination Group (OCG) and the Chair for the International Buoy Program (IBPIO)for the Indian Ocean (southern Hemisphere). These, I am sure, are only a few of Graeme's accomplishments. Needless to say, his shoes will be hard to fill. In his retirement, Graeme won't be idle as his many interests will keep him and his wife Robyn very busy. Both have a love for travel, and recently have joined an Australian Club for hiking adventures. Along with hiking and bushwalking in the outback, Graeme enjoys kayaking and cycling…and Australian football, which is nothing, like the football in the U.S.A. by the way! His team: GEELONG CATS. Included in all these activities and interests are his grandchildren, family and friends. Congratulations on your retirement Graeme! Cheers!
Back to top