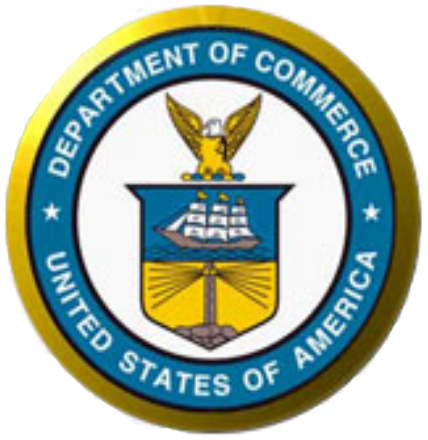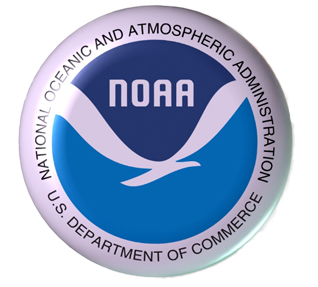 Mariners Weather Log
ISSN 0025-3367
U.S. Department of Commerce
Dr. Kathryn D. Sullivan
Under Secretary of Commerce for Oceans and Atmosphere & Acting
NOAA Administrator
Acting Administrator
National Weather Service
Dr. Louis Uccelini
NOAA Assistant Administrator for Weather Services
Editorial Supervisor
Paula M. Rychtar
Layout and Design
Stuart Hayes
NDBC Technical Publications Office
Articles, photographs, and letters should be sent to:
Ms. Paula M. Rychtar, Editorial Supervisor
Mariners Weather Log
NDBC (W/OPS 51)
Building 3203
Stennis Space Center, MS 39529-6000
Phone: (228) 688-1457
Fax: (228) 688-3923
E-mail: paula.rychtar@noaa.gov
From the Editor
Paula Rychtar
Greetings! Welcome to another edition of the Mariners Weather Log.
We are smack dab in the middle of hurricane season and our first named storm of the season, Arthur, occurred on July 1st. Tropical Storm Arthur reached hurricane strength on July 3rd off the coast of South Carolina making for a very soggy 4th of July, Independence Day, celebration. Hurricane Arthur has become the first hurricane to make landfall in the continental U.S. since hurricane Isaac struck Louisiana on August 28/29th in 2012. With this, I want to remind you that your marine weather observations really do matter. The data we receive from you gets ingested directly into the models, thus you give the National Weather Service a much better confidence in forecasts and analysis…thank you in advance and we count on your participation. For a full complement of hurricane information you can always go to the National Hurricane Center. For a full explanation on how the Climate prediction Center in collaboration with the hurricane experts from the National Hurricane Center and the Hurricane Research Division produce their seasonal outlook you can go to: http://www.cpc.ncep.noaa.gov/products/outlooks/hurricane.shtml.
The United States, Port of Miami Florida, was graced with a visit from the Chilean Navy, arriving on the tall ship ESMERALDA. Photographs of the Chilean tall ship ESMERALDA were taken by our Miami PMO Dave Dellinger. Dave had the privilege of visiting this magnificent ship and providing them with support, as they are part of the Voluntary Observing Ship program. This ship is amazing with the many sails on the four-masted barquentine tall ship. Chile has proven to be very proactive with their eager participation in the Ship Observations Team and the Voluntary Observing Ship Program. Chile will host the International Port Meteorological Officer Workshop in August of 2015; we look forward to this collaboration.
We have some great articles this issue and I hope you find them informative and interesting. As always, I invite you to send in articles and photographs to share with your shipmates and friends, and I am always open to suggestions. Be safe and remember…only YOU know the weather, Got Weather? Report it!!!
Cheers!
Paula
---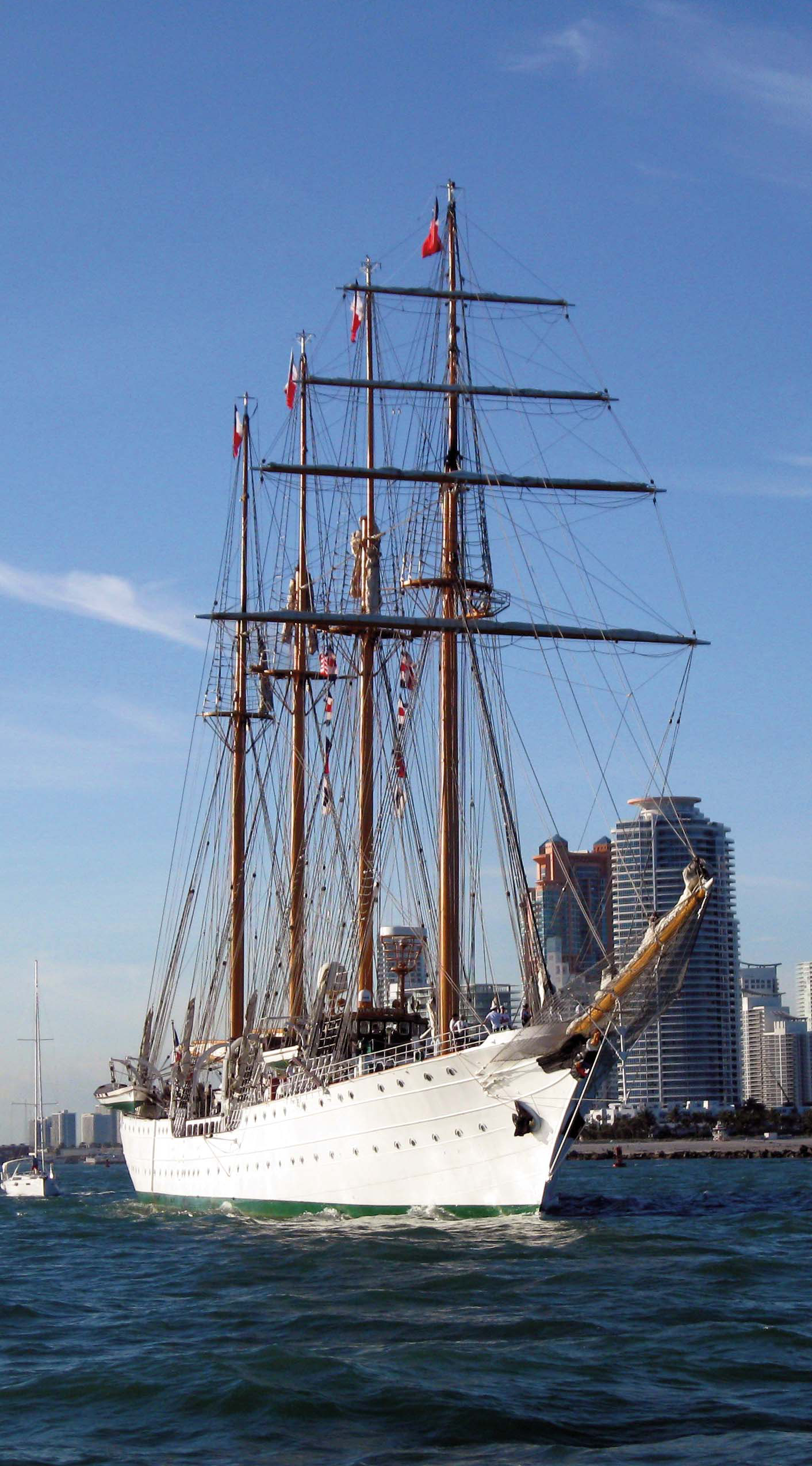 On the cover: Chilean Navy tall ship ESMERALDA at the Port of Miami
Some Important Web Page Addresses