The VOS website is now available only via HTTPS. Please update your bookmarks and/or links to use https://www.vos.noaa.gov/.
NOAA Ship Ronald Brown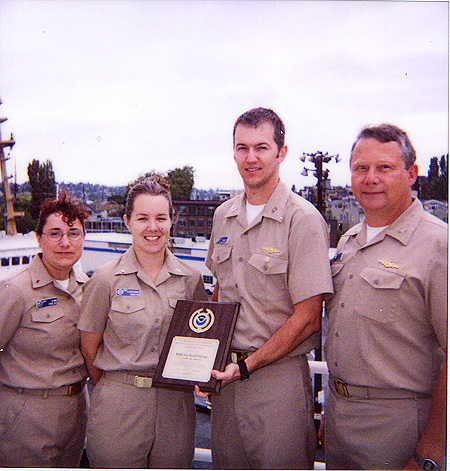 The NOAA Ship Ronald H. Brown was presented a VOS Award for Superior Performance and dedicated support for the year 2000. Pictured left to right, ENS J. Pralgo, ENS C. Martin, LT R. Kamphaus, and Captain D. Dreves.
---