The VOS website is now available only via HTTPS. Please update your bookmarks and/or links to use https://www.vos.noaa.gov/.
TURBOWIN+ E-Mailing Weather & AMVER Reports
To send Weather Observations by e-mail you first must configure the E-Mail settings in TurboWin+. Settings can be found under the Maintenance Section and is password protected. Contact your servicing PMO for the password.
If an E-Mail client, such as Outlook, Outlook Express or Thunderbird is already installed and configured on the computer, TurboWin+ will use the E-Mail client automatically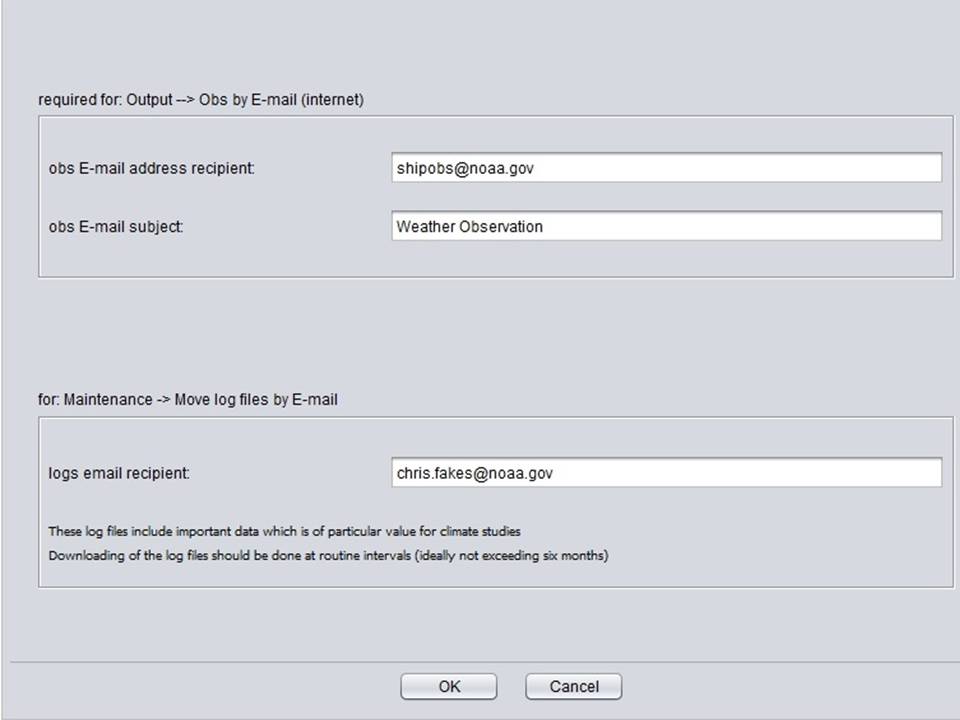 Input Obs E-Mail address recipient:

Shipobs@noaa.gov

Input Obs E-Mail Subject: Weather Observation
★

Sending Weather Obersavation by E-MAIL

Click on OUTPUT - Obs by E-Mail(internet)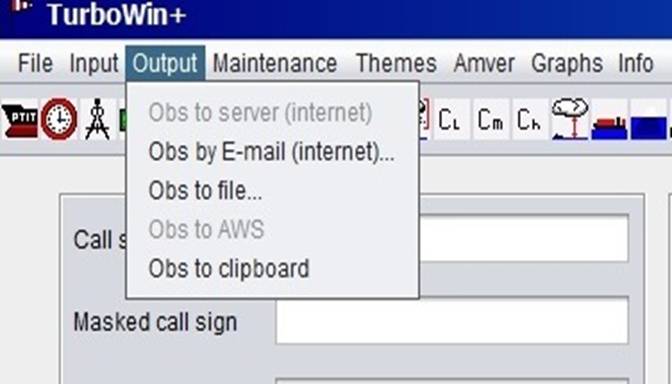 Your E-Mail system will open up with the observation in the body of the E-Mail. Please check the E-Mail address. Should be Shipobs@noaa.gov
★

Sending AMVER Reports by E-MAIL
E-Mail is the preferred method for sending Amver Reports
Once the AMVER Report is filled out, click E-Mail on the bottom of the screen. Your E-Mail will open up with the report in the body of the E-Mail.
Please check the E-Mail address. Should be amvermsg@amver.org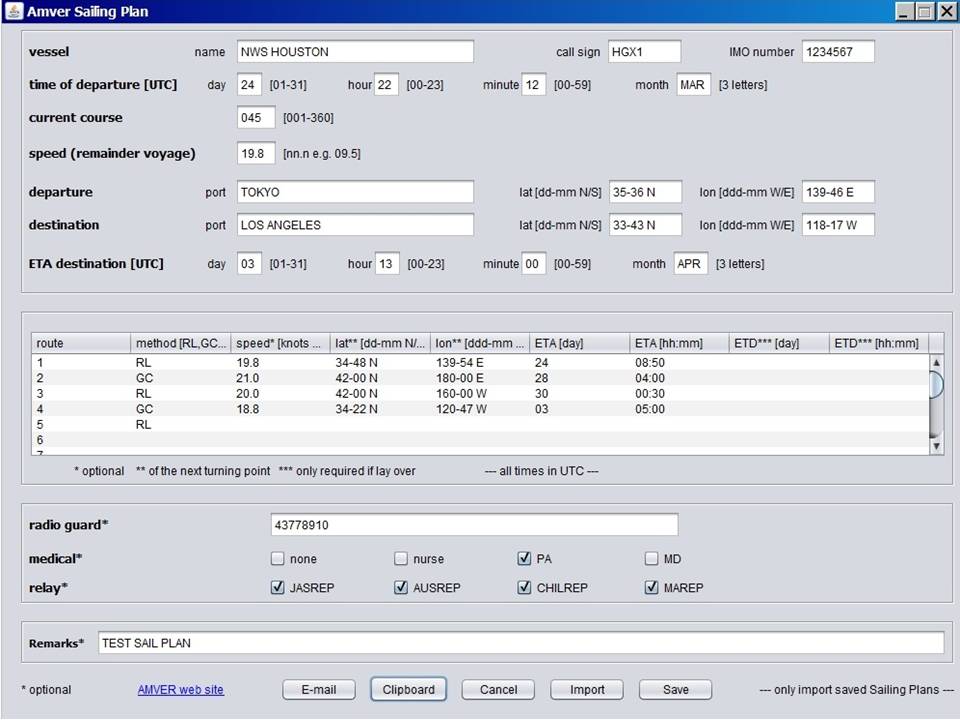 ---