Welcome Aboard
Peggy Perales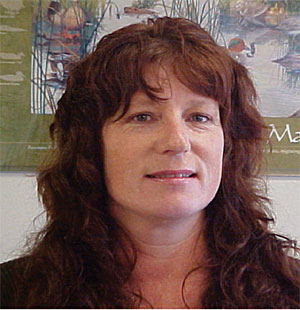 Peggy Perales has assumed the duties as Official in Charge, and Port Meteorological Officer in Valdez Alaska.
Peggy has over 15 years of operational and supervisory experience that she gained with the US Navy while in the military, and as a civilian. While on active duty in the U.S. Navy, she spent tours in Guam, Alameda CA, Rota Spain, Moffett Field CA and Misawa Japan. Her duties included meteorological and oceanographic support for the various Naval Fleets and aviation assets assigned to the area. She also spent a tour with the USCGC Mellon (WHEC717) during a winter ALPAC in the Bering Sea, so she is well acquainted with the marine weather in the Gulf of Alaska and the Bering Sea. As a civilian, she worked for Department of Defense in Patuxent River MD, as a weather forecaster, before transferring to the National Weather Service in 2003 and moving to Alaska. Peggy has been the OIC at WSO King Salmon since February 2006. Prior to King Salmon, she spent 3 years as a Meteorological Technician at WSOs Cold Bay and Kodiak, which gives her a strong marine outreach background to fit the program emphasis at Valdez. Peggy has also trained and worked collaboratively with the River Forecast Center while at King Salmon. Peggy has served as the Women in Science Committee Chair in King Salmon, and was instrumental in developing an annual Science and Math conference for the Bristol Bay area, with the support of numerous federal and state agencies and local businesses.
She is currently the Regional EEO/Diversity Catalyst and Vice Chair. Peggy earned her Bachelorís degree in Business Administration in 2005 through the University of Maryland, University College and is currently enrolled in a Masterís program for Strategic Leadership through Mountain State University.
During her spare moments, Peggy enjoys racing sailboats in the Chesapeake Bay, kayaking, hiking, fishing, reading and playing piano, guitar and clarinet. She enjoys Alaska winters and the winter sports of cross-country skiing, riding snowmobiles and building snowmen with her grandson. Additionally, she found time to coach high school basketball and cross country track for the junior high and high school team in Cold Bay. She was also the assistant basketball coach for the middle school girlsí basket ball team in King Salmon.
Peggy believes that important that we learn not to judge each other, but to accept our differences as part of whom we are. She believes everyone has something to offer, whether it is to their office, village/city, or on a national level. Express yourself, bring your ideas to the table and participate in life. What you didnít say, may have to power to change to world
Robert Niemeyer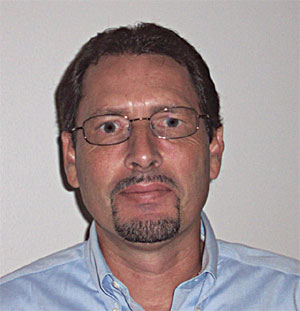 Robert has culminated extensive experience and knowledge from over 20 years as a United States Navy, Chief Meteorologist. During his time served in the U.S. Navy, Robert served at sea on over 15 surface and subsurface vessels and traveled extensively to over 25 countries. His naval tours of duty included Beeville, TX, Jacksonville, Fl, Bermuda, Spain, Italy and his final last tour of duty was onboard the USS John F. Kennedy in Mayport, Fl. Throughout Robertís tenure in the navy, he performed a vast array of duties including; Leading Chief, Training Officer, Forecast and Observation Quality Assurance Officer, Flight Forecaster, Meteorological Observer, Hurricane Watch Officer, Sub-Regional Forecaster, and Upper Air Technician.
As a PMO, Robert will support programs aboard VOS participants, recruitment of new vessels as observers, and to ensure the quality of observations from vessels actively participating in the program.
When not at work, Robert spends most of his time on the water fishing or pleasure boating with his wife Margie, daughters Jennifer and Brittany or playing a round or two of golf with friends
Back to top