VOS Program Awards
Horizon Lines Receives National Weather Service Award
The National Weather Service's Voluntary Observing Ship (VOS) program had the great pleasure to present Horizon Lines LLC with an Outstanding Support Award. Horizon Lines was the only shipping company to be recognized by the VOS program in 2006. The entire operational fleet of Horizon Lines are invaluable reporters of weather observations while at sea and 11 of those 16 ships are receiving individual ship awards for their efforts. Since 2003, the Horizon Lines fleet doubled its observation submission to nearly 20,000 observations worldwide. These observations are paramount to the development of marine forecasts and warnings for the entire world. For more information about the VOS program and its support of Safety of Life at Sea, please go to www.vos.noaa.gov.
Best regards & once again - Thank you Horizon Lines,
Luke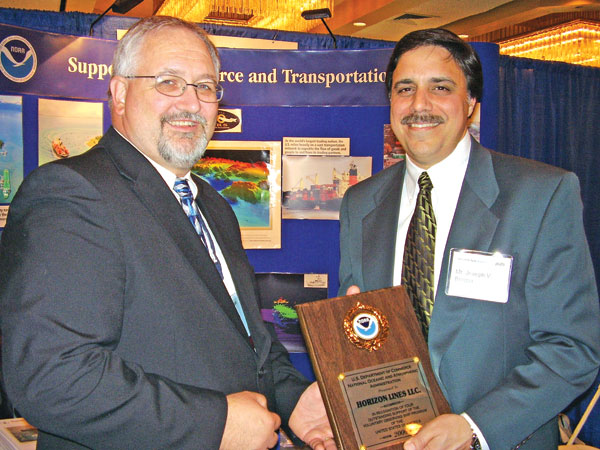 Ship Awards
Click on image for more details.